As we keep evolving, so does the musical equipment that allows us to do amazing things effortlessly. The era of the old mechanical drum kit is nearing its end, as amazing a futuristic model keeps springing to the surface. One of these instruments is the KAT Percussion.
This fantastic drum kit produces over 50 different sounds and comes with excellent modules and accessories. Unlike anything you've ever seen, this magnificent drum kit will change everything about music, especially in the drumming world. You can use this instrument as a single piece and still play excellently, or you can integrate it into your acoustic, electronic drum kit. Use Drum Sheet Music  where you can learn how to play drums.
Using KAT Percussion with the electronic drum kit ensures you produce sounds and melody that compels one into the dance floor. It comes with excellent qualities, with an incredible sound quality that would make your audience go gaga.
Do you know the intriguing aspect? It is very affordable, unlike the massive traditional drum kit. The price has been one of the edges that makes it appealing to both beginners and experienced drummers. Before you further delve to the astounding features, let's look at the pros and cons, and why the KAT Percussion is the drum of the age.
Details of Product
As you've already known, the KAT Percussion is an incredible piece of technology that you can use to create a variety of sounds. You can play the pad with either a drumstick or your hands. But hitting with your hands would require extra work, as you would need to run harder to produce better sound. Just listen to Easy Country Songs and it will give you pleasure in your heart.
The KAT Percussion works best as an add-on to any musical set up. It allows you to produce sounds that aren't available in your main instrument. According to the manufacturer, it features 50 high-quality and adjustable sounds. You can apply these sounds to any of the four pads.
The pads offer several tons and can act as an extension to any musical instrument. Note that the product doesn't come with a drumstick. You will have to order it separately. It doesn't also come with a pad or stand. They were merely used in the reviews and videos for demonstrations only. These are accessories you will need to acquire to have a full set instrument ready to play. You can also hook up Alesis SamplePad Pro.
For new players, the KAT Percussion isn't technical or hard to master. It features simple controls and settings that you can easily understand and operate. As a beginner, it is straightforward to get the hang of it within a short time. For experienced players, this instrument is like a holy grail that makes them even better. When added to your acoustic, electronic drum set, the sky becomes your starting point.  Best Tube Amplifiers
For folks who are still learning their way around the drumming world, this instrument would be great for practice. The portability and relatively small size have made it great for travel. You can expand the sound module to a functional mini drum set if you wish. Below are three products that you can use to upgrade this device into a drum set.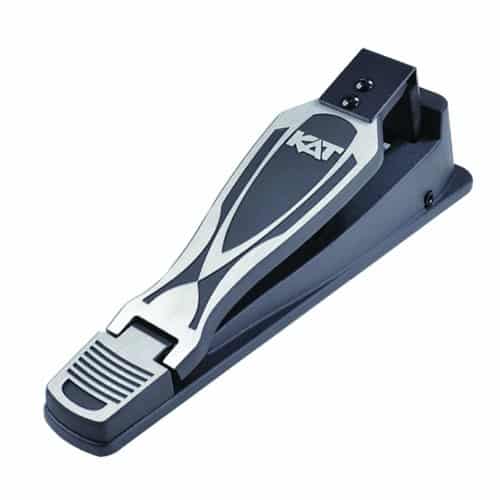 With this product, you extend the sound module pad. Apart from the additional sound, it adds unique quality.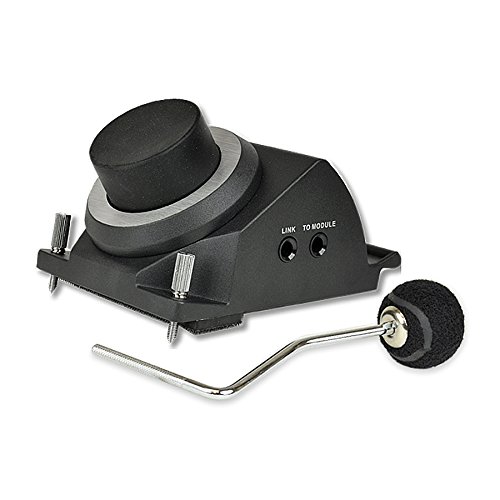 This product is very affordable. It would help if you used it alongside the standard bass drum pedal for more sound and quality.
3. Getting a Bass Drum Pedal
The last products are the Bass Drum Pedal, which you can use to hit the bass trigger pad.
Common Questions About KAT Percussion KTMP1 
Q. Is it an AC only or does it come with a battery option?
It is an AC only device. Which means you will need a power source to use the instrument.
Q. Can I integrate KAT Percussion to a keyboard amp?
Yes, you can. You can run either a dual ¼ inch stereo or perhaps, a single ¼ inch mono
Q. Does it have 808 hits?
It comes with a 909 snare and kick and hi-hat. However, you can connect to your laptop and trigger your favorite samples
Wrapping Up!
The KAT Percussion KTMP1 Electronic Drum Percussion Pad Sound Module is a fantastic piece of art. It will change the way you produce music, thereby giving you more flexibility and options. With the 50 high-quality sounds, you can create virtually anything. You can customize the sound or incorporate it into your electronic drum set for additional functionality and music. The pad can be played with either hand or a drumstick, with numerous ports for all your connectivity options. Overall, it is a great piece and offers incredible value for your money. You can easily purchase this product by making an order on Amazon. Visit Steel Drums for more information. You can also look for the best sawtooth drums.